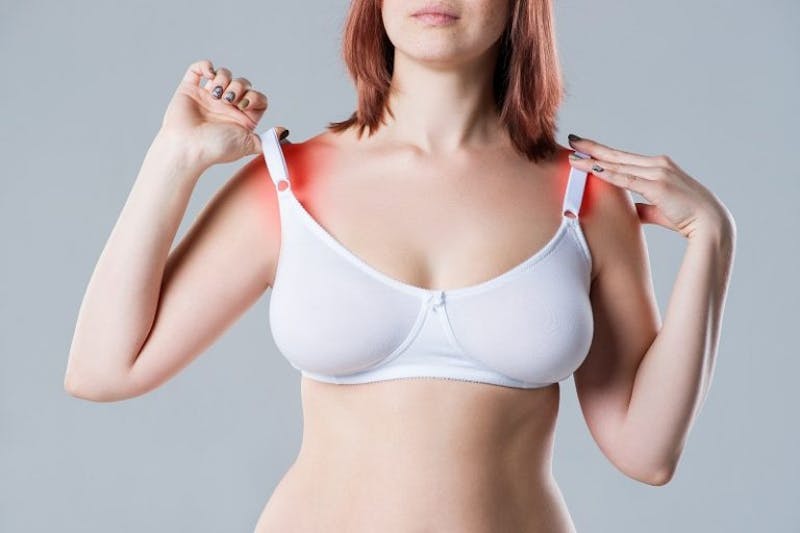 A breast reduction procedure can provide considerable benefits to women seeking smaller, more proportionate breasts. In fact, breast reduction has one of the highest patient satisfaction rates of all plastic surgeries. Keep reading to discover three ways that this procedure can positively impact your life.
1. Breast Reduction Alleviates Discomfort
Large, heavy breasts can result in a range of physical complaints, such as:
Chronic shoulder, neck, or back pain
Rashes in the breast crease
Deep shoulder grooves from bra straps
Posture issues
Shortness of breath
Numbness in the arms, hands, and fingers
Headaches
Breast reduction surgery is the most effective solution to these symptoms. It offers more significant and long-lasting relief than options such as physical therapy and pain medication.
2. Breast Reduction Reduces Physical Limitations
Oversized breasts can make it difficult to perform certain activities. The excess weight on your chest may limit your range of motion and cause discomfort during high impact exercises, such as running or jumping.
Few things are as frustrating as feeling like your breasts dictate your life. Breast reduction surgery makes your breasts smaller and lighter, giving you the freedom to do what you want.
3. Breast Reduction Improves Aesthetic Concerns
Breast reduction surgery has the dual benefit of correcting physical issues associated with overly large breasts while also improving breast appearance. Not only can the procedure make your breasts more proportionate to the rest of your body, but it can also correct issues such as asymmetry and low nipple position.
If you are unhappy with the look of your large breasts, breast reduction surgery may be an ideal option. It can help you feel more satisfied with your appearance.
Double board-certified plastic surgeon Dr. Joshua B. Hyman is here to help you feel comfortable and confident. If you have overly large breasts and are interested in improving your quality of life, call 212-517-5157 to schedule a complimentary consultation. Our practice serves Manhattan, New York City, and the surrounding areas of New York.