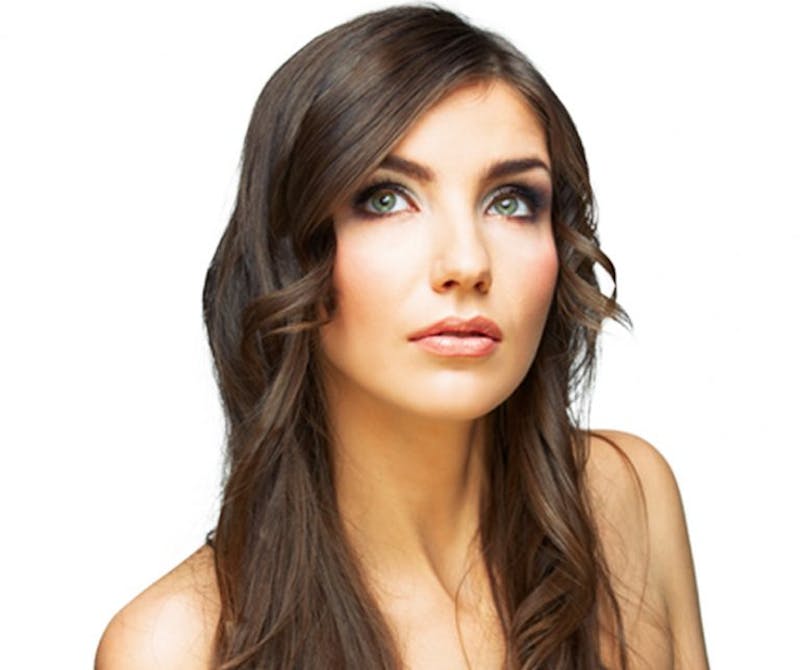 For some women, a typical breast augmentation may not be enough to create a perfect result without some imperfections. Sometimes even after an implant is put in place, there is still room to make cosmetic adjustments to improve the overall appearance of the breasts. A combination of fat injections along with an implant allows a surgeon to take a more versatile approach to your surgery and make minor corrections. Fat harvested from liposuction is inserted over the breast implant to make the breast more palpable and more natural looking. Using fat during a breast augmentation can also be useful to help correct breast asymmetry and increase fullness in the upper portion of the chest.
The addition of fat to breast augmentation is especially beneficial for any women who are starting off with inadequate cleavage or narrow, tubular breasts. The use of fat with an implant is utilizing the best aspects of two different approaches to creating an optimal result. Fat is obtained by performing liposuction on an area of the body, such as the thighs or arms. The harvested fat is separated and then placed in syringes that are used to inject it into the breast. In some cases, where a woman is only looking for a small increase in the volume of their breasts, fat injections alone may be enough. However, for the majority of women adding fat is not enough to make a substantial difference in breast size. The use of an implant helps the breast increase in volume and project anteriorly or forward.
Breast implants typically are placed partially under the pectoralis muscle because there is not enough tissue in the breast to conceal the implant. This is especially true for thin patients who have very scarce breast tissue. Using fat injections helps increase the amount of tissue under the breast and may allow for implants to be placed over the muscle. For some women who are very athletically active, placing an implant under the muscle is not ideal because muscle activity can transform the shape of an implant. Adding fat under the breasts allows an implant to be placed over the muscle, preventing any animation deformities.
Even if a woman has already received a breast augmentation in the past, there may still be an opportunity to utilize fat injections. Fat injections can be helpful to provide maintenance touch-ups years after surgery; this includes correcting sagging of the breasts as well as increasing the fullness of the upper portion of the breasts.
In cases where a patient is not starting out with perfectly symmetrical breasts, an implant alone will not be enough to help them reach satisfactory results. The addition of fat not only makes the breast appear to be more natural but also helps improve overall symmetry in the breasts.
Call & Book Your Consultation Today
If you believe that you might benefit from a composite breast augmentation, also referred to as a lipoimplant augmentation, talk it over with your plastic surgeon to learn more. While this procedure is not necessary in all cases, composite breast augmentation can correct problems that any ordinary breast augmentation cannot.