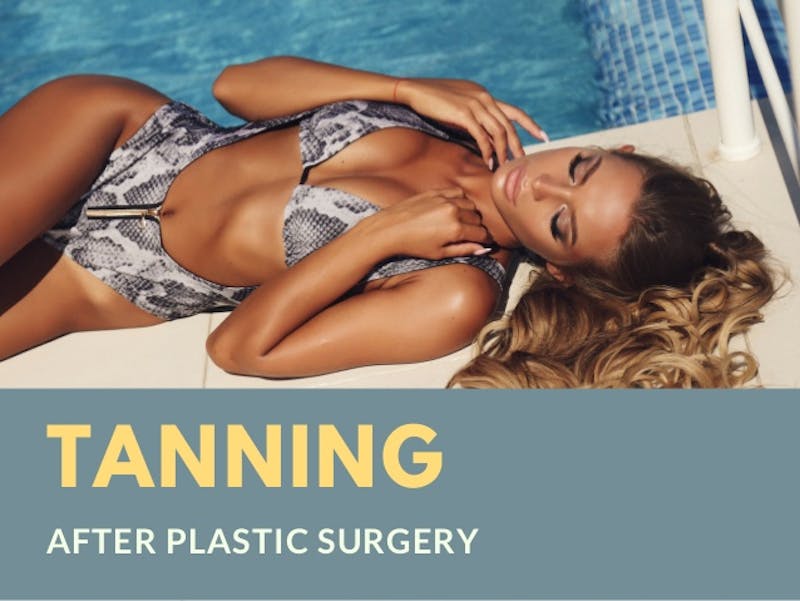 Tanning is an important part of many women's beauty routines. You may be wondering how soon is too soon to add color to your skin following breast augmentation surgery. It depends on a few things, including your preferred method of tanning. Keep reading to learn more.

Tanning After Plastic Surgery from CN at Page 1 Solutions
Reasons to Avoid UV Exposure After Surgery
Ultraviolet rays and surgical recovery are not a good combination. UV exposure during the healing process can cause your scars to darken. You should avoid sun tanning or tanning bed use for some time to achieve optimal results.
We advise patients to shield their surgical scars from harmful UV rays for at least one year. Be aware that although your swimsuit will likely cover your scars, it may not offer enough protection. UV rays can penetrate certain fabrics.
Of course, any type of tanning that involves UV exposure comes with risks. Sun tanning and indoor tanning both increase the risk of skin cancer and contribute to aesthetic concerns such as wrinkles, brown spots, and poor skin elasticity. The decision to tan is a personal choice and it is up to you to weigh the cosmetic benefits against the drawbacks.
Spray Tans and Tanning Lotion
Self-tanning products offer a safer way to get a golden glow. They are also appropriate for those who are eager to tan as soon as possible after breast augmentation. In general, you can spray tan or apply tanning lotion as soon as your incisions have healed.
Most patients use these tanning methods a few weeks after breast augmentation. However, you can always consult our practice if you have questions about what is appropriate in your situation.
Board-certified plastic surgeon Dr. Joshua Hyman offers free consultations. If you're interested in learning if breast augmentation is right for you, call 212-517-5157 today to schedule. Our practice serves Manhattan, New York City, and nearby areas of New York.