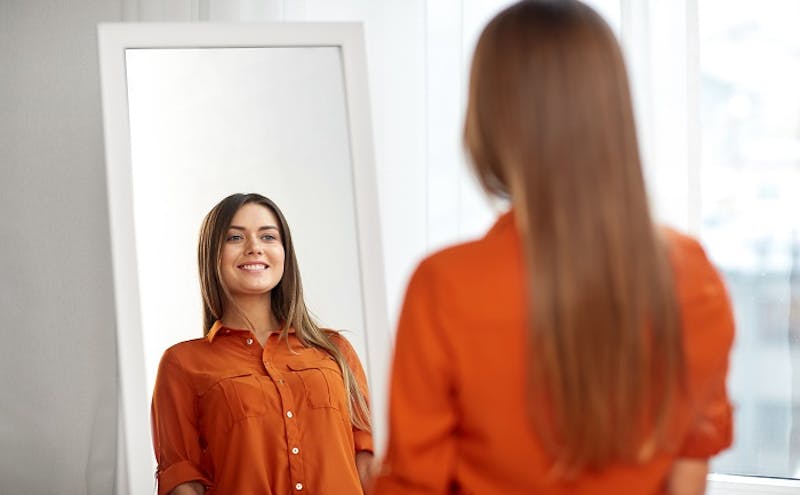 Wanting to make physical changes to the body is common and can actually be healthy. This drive is often what motivates us to eat healthier and be more active. In its unhealthy form, feeling chronically upset about not looking a certain way can be very psychologically taxing. Dissatisfaction with your breasts can be frustrating, as there are no diet or exercise regimens that can add volume or improve cleavage. Breast augmentation can transform your figure, giving you fuller, more symmetrical breasts, but it is important to have realistic expectations for the procedure.
Many patients experience considerable psychological benefits from breast augmentation surgery, but you shouldn't expect your new look to eradicate all of your insecurities or emotional issues. Double board-certified plastic surgeon, Dr. Joshua B. Hyman can help you assess your reasons for having the procedure and your desired outcome to determine if a breast enhancement is a positive step for you.
Does Breast Augmentation have Psychological Benefits?
According to several studies, breast augmentation can have a significant impact on how a woman feels about herself and her quality of life. In one study, over 90% of breast augmentation patients reported improvements in self-esteem. Additionally, prior to surgery, 86% of the women surveyed were self-conscious about the appearance of their breasts. After breast augmentation, that number dropped to 13%. In another study, 80% of women reported improvements in overall quality of life, including psychosocial well-being and sexual well-being.
Does Breast Augmentation Improve Self-Image?
Your self-image is your concept of yourself, including your idea of how you look. When you love how you look, the world seems like a better place. When you are self-conscious about how you look, many areas of your life can suffer. There is a lot to be said for learning to love yourself as you are, and you should strive to find that self-love whether you choose to enhance your breasts or not.
However, there is also a lot to be said for taking action to change your life. If you have struggled psychologically due to breast size or shape, it is not unreasonable or frivolous to seek a solution. The fact is: some physical changes are not possible without the help of a plastic surgeon, and changing the appearance of your breasts falls into that category. A breast augmentation surgery can transform your shape, reducing or eliminating the issue that caused your self-consciousness and helping you to feel more confident.
Realistic Expectations after Breast Augmentation
Finding the fine line between self-loathing and self-empowerment can be tricky. You may be motivated to take certain actions from misguided emotional states. One thing Dr. Hyman makes sure to emphasize in your consultation is that a breast augmentation can change your life, but it cannot solve deep psychological issues or repair relationships. It is important to Dr. Hyman that you have the procedure for the right reasons, not for someone else, not to achieve someone else's idea of beauty, and not because you believe you can only be happy if you look a certain way.
Having realistic expectations for both your physical and psychological results is imperative. Finding peace, self-confidence, and self-acceptance requires inner work alongside your breast augmentation. If you struggle significantly with body image issues, depression, or other mental health challenges, consider speaking with a qualified therapist or psychologist.
As a caring and experienced plastic surgeon, Dr. Hyman will consider your motivations for having the procedure, your medical history, and many other factors to evaluate if you are a good candidate. Call us at 212-517-5157 to schedule a time to meet with Dr. Hyman and determine if breast augmentation is right for you. Dr. Hyman serves patients in the greater New York City area.