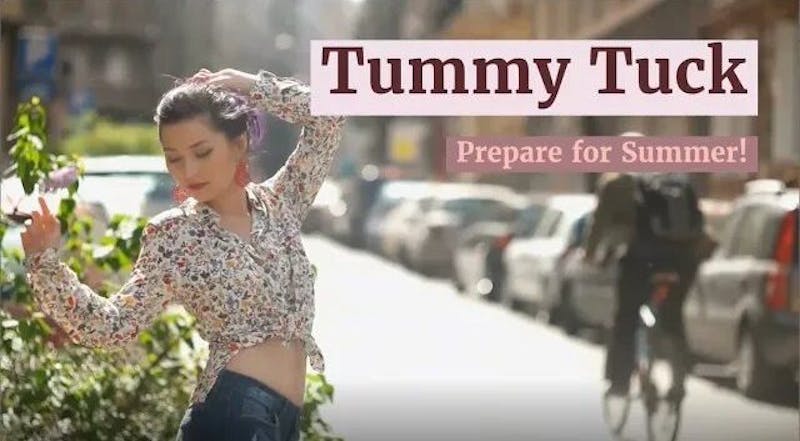 Tummy tuck surgery (abdominoplasty) is an incredibly effective way to sculpt and tone your entire midsection. With this procedure, board-certified New York plastic surgeon Dr. Joshua Hyman can significantly improve the look and feel of your belly and surrounding areas by:
Eliminating stubborn deposits of fat from the hips and belly
Correct diastasis recti by reattaching separated abdominal muscles
Remove excess and unnecessary skin from the midbody
Tummy tuck surgery opens up clothing options, helps to improve physical comfort and range of motion, and creates a more desirable appearance. Addressing diastasis recti may help reduce risks for a hiatial hernia, eliminate low back pain, and improve balance issues as well, though tummy tuck is an elective and aesthetic surgery and is not designed for medical improvement.
Breast Procedures
Tummy tuck recovery can take six to eight weeks, depending on the type of tuck you have had, your body's natural healing response, and how well you follow our pre and postoperative instructions. During this time, the care you take of yourself will play a direct role in the final outcome of your procedure.
We will provide you with instructions to help prevent issues during recovery. These will include prohibitions on all types of nicotine use and avoiding certain types of medications. Failure to follow this advice can result in thick, ropey, and highly visible incision scars and may make recovery slower and riskier. During your follow-up visits, we will make sure you are comfortable and work to adjust recommendations to meet your rate of recovery and your lifestyle.
You may be able to resume work and most normal activities within one to two weeks, but advanced and demanding physical activities will need to be avoided for a few weeks longer. Tending to your incisions during this time will help ensure they fade during recovery and do not detract from your final results, which should be realized within two months.
Springtime Surgery = Summertime Results
Having tummy tuck now allows you to hunker down and recover while it's still relatively cold outside and makes it possible for you to show off your results as soon as the weather warms. During recovery, it is best to take several walks during the day – something the slightly warmer springtime air encourages, adding to the reasons springtime is the best time to undergo plastic surgery.
If you are considering tummy tuck surgery and live in the New York City area, please call Joshua B. Hyman, MD at 212-517-5157 and schedule your consultation today. Dr. Hyman is a board-certified plastic surgeon serving NYC and all surrounding areas.